If you have performance problems with your computer, specifically while playing a video game, your computer might have installed a faulty patch. After installing KB4482887, as stated on the Microsoft page, "users may notice graphics and mouse performance degradation with desktop gaming when playing certain games, such as Destiny 2." Check Microsoft's site for full details: https://support.microsoft.com/en-us/help/4482887/windows-10-update-kb4482887
How to uninstall this update
You can easily uninstall this update from control panel – just search for it – or you can hit Run > control.exe. Under Programs & Features hit View Installed Updates. You can also use the Modern System Settings App to achieve the same goal.

Locate the correct update and uninstall it. Your PC will reboot.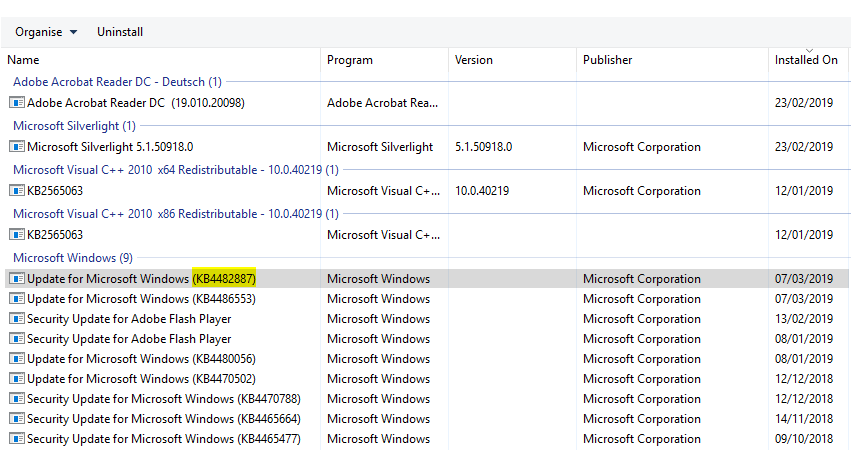 That's it!
Another way of preventing such things is not to download/install updates on day one. By installing them you are essentially beta testing for Microsoft. ?