Server Core Edition is very lightweight, needs less Windows Updates, less disk space, and should be used whenever possible. Basic features like AD DS, DNS, DHCP, or IIS are supported on Server Core. Administering is also very easy once it is a member of the domain because it can be added to Server Manager on a server with GUI. We are installing AD DS in this article.
You can relatively easily change system settings on Server Core with the sconfig cmd tool.
sconfig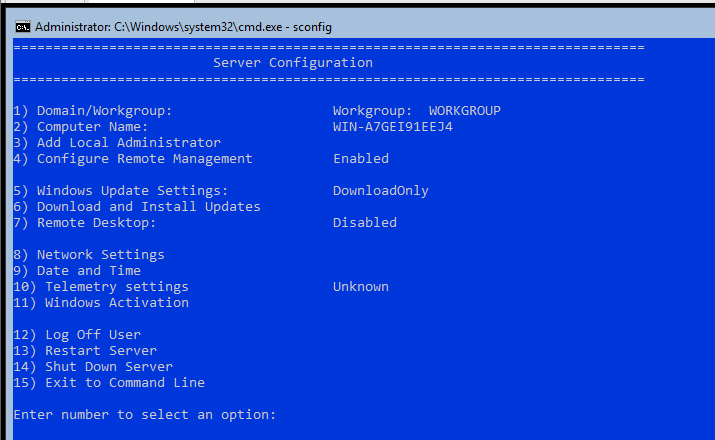 First change the server's name (Option 2).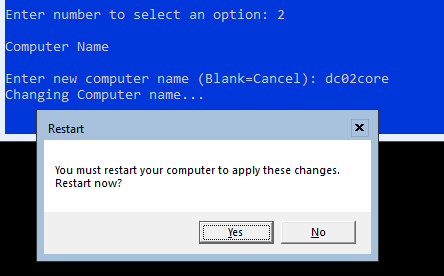 Afterwards set the IP address to a static one along with DNS servers (option 8).

Return to the main menu and perform the Domain Join (option 1).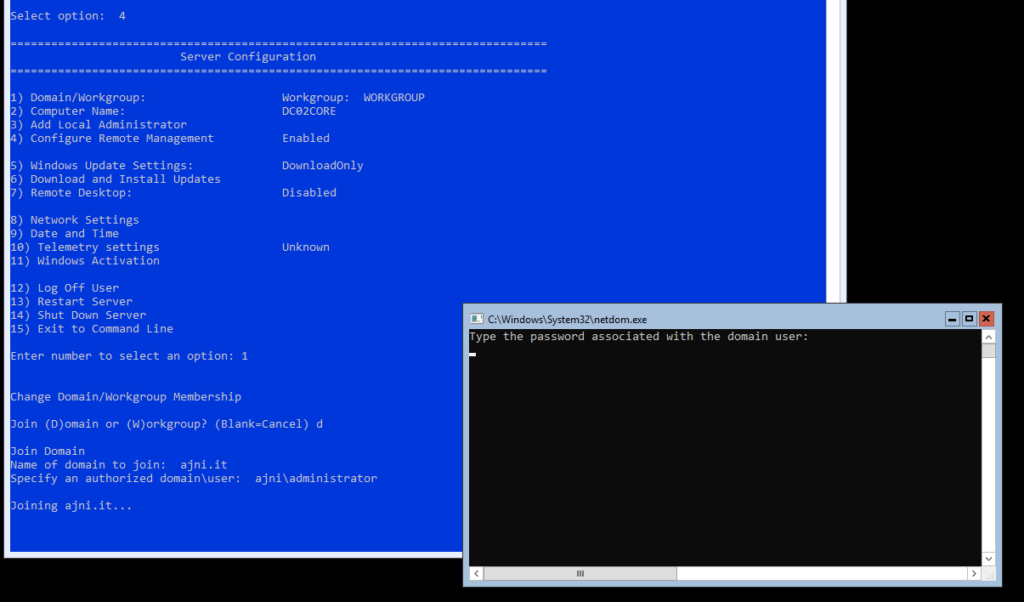 We don't need to change the computer name. The server will be then rebooted.

From now on, the fastest and simplest approach of administering your Windows Server Core is through Server Manager on a Server with GUI.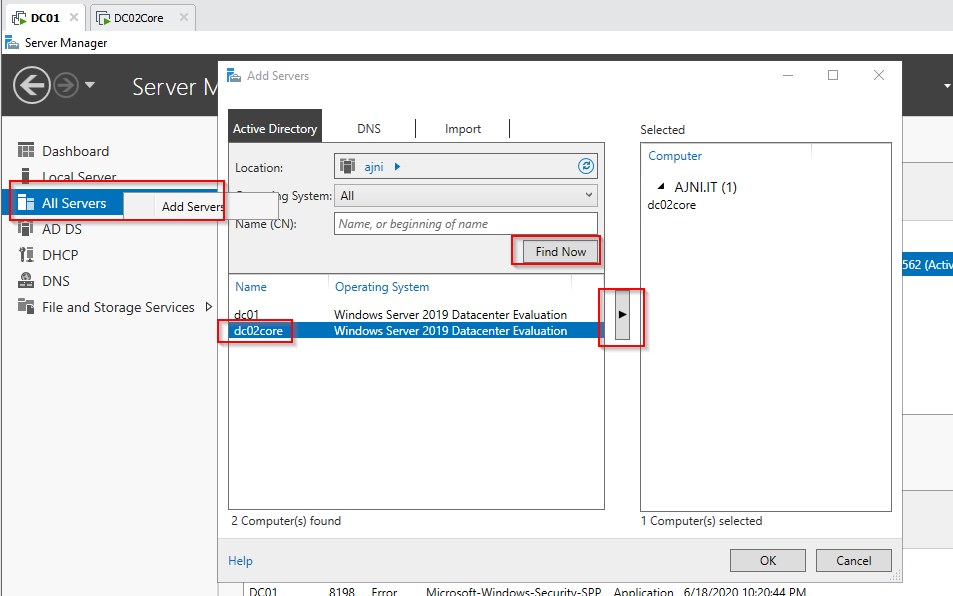 Add Roles and Features and promote the server to a Domain Controller. These steps are very straightforward. Some screenshots might be missing. If you want the step by step instructions, check out this post https://www.ajni.it/2019/10/server-2019-installing-your-first-domain-controller-in-a-new-domain/.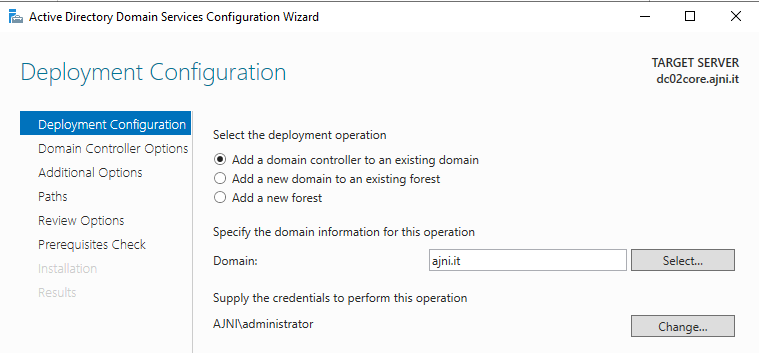 You can double check in Active Directory Users and Computers and Active Directory Sites and Services.

NTDS settings might not be created right away. Don't panic, this might take some time. You shouldn't create the entries manually.